Electricity Price Hike in Tamil Nadu
Tamil Nadu Generation and Distribution Corporation Ltd (TANGEDCO) the authority of State Electricity has announced the proposal for increasing electricity charges quoting the loss in the state electricity body.
This increase affects all consumers, either directly on unit charges or indirectly through increased charges based on consumption.
Let's see how the anticipated price increase affects your electric bill.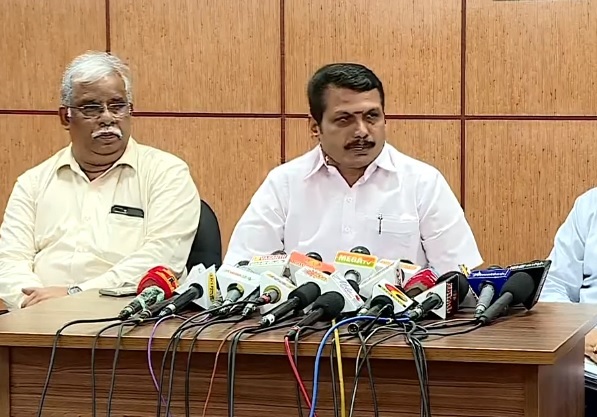 Why the price hike?
"The central government has written to the Tamil Nadu government 28 times, urging them to restructure the power tariff. It stated that if the debts were not lowered, the state would not get government subsidies" explained Mr.Senthil Balaji, State Minister
TANGEDCO was in debt and unable to borrow because lending institutions were unwilling to lend, he added.
"Furthermore, the Union Government has written to the Reserve Bank of India requesting that loans be withheld from the State if the Tamil Nadu Generation and Distribution Corporation Ltd does not restructure its power rate," the Minister also said.
According to him, TANGEDCO's loss in 2011-12 was Rs 18,954 crore, which increased to Rs 1,13,266 crore in March 2021. Source:
This electricity price hike was long awaited by the state government, it was delayed due to various reasons like assembly elections, etc.
What has increased exactly for domestic customers?
The unit tariff is not directly increased. The rupees per unit remain the same but the tariff will have additional charges based on electricity consumed. Let us see
| | | |
| --- | --- | --- |
| Units | Old Tariff | New Tariff |
| Up to 200 | 170 | 225 |
| 300 | 530 | 675 |
| 400 | 830 | 1,125 |
| 500 | 1,130 | 1,725 |
| 600 | 2440 | 2730 |
| 700 | 3100 | 3650 |
| 800 | 3760 | 4550 |
| 900 | 4420 | 5550 |
The state government, on the other hand, has chosen to discontinue the fixed costs of 20 to 50 for domestic connections. This will benefit a total of 2.37 crore domestic customers
The first 100 units free for domestic consumers will remain the same. But however those who wish to relinquish the offer can give it up voluntarily.
What are the benefits for domestic customers in this proposal?
Apartment and gated community occupants are being offered a reprieve. In residential complexes, communal facilities such as gyms, swimming pools, STPs (sewage treatment plants), water treatment plants, and fire hydrant systems are being brought under a common supply tariff rather than commercial pricing.
Doctors, engineers, and lawyers, for example, can utilize up to 200 square feet of their homes for professional purposes.
Domestic customers can pay bills online or in person at the counters if the cost is less than Rs 2,000. Bills above 2000 should be only paid online.
To encourage and enhance reading habits among the rural and village people, the tariff has been proposed as a domestic rate without subsidy, cutting existing consumption prices by 30% for non-commercial libraries
What are the proposed tariff changes for LT Customers?
Increase of 50 paise per unit for 93 percent (2.26 lakh) of the cottage and small industry consumers
Increase of 50 Rs per month for 53 percent (19.28 lakh) of commercial consumers
Increase of Re 1 per unit to private educational institutions
Power loom consumers will have a hike of 70 paise per unit. But the 750 free units will be continued
LT industrial consumers will have a electricity price hike of 1.15 Rs per unit.
What are the proposed tariff changes for HT Customers?
Industrial customers will have an increase of 40 paise per unit
HT commercial customers will have a minimum of 50 paise per unit
Railways and government educational institutions will have a 65 paise increase per unit
When will these electricity price changes come into effect?
This price change is not implemented immediately. According to the Minister, the proposed tariff increase would be implemented only after it has been approved by the regulatory authority. It is expected to take at least 2 months.
It is expected that before delivering their suggestions, TNERC will hold public hearings as well
TANGEDCO stated that even after the proposed raised tariff, the electricity price tariff in TN is lower than that of adjacent states and other states such as Maharashtra, Gujarat, and UP.
How does the price change help the State Electricity body?
According to the electricity department, these revised tariffs will create the eligibility to get 10,793 cores from the Union Government under RDSS(revamped distribution sector scheme) and to get an additional 0.5% loan from the Union Power Ministry.
The last time the electricity tariff was changed in Tamil Nadu was in 2014
Conclusion
According to current projections, global electricity demand would expand at a pace of 2.1 percent per year through 2040, which is twice the rate of primary energy demand. This increases electricity's share of total final energy consumption from 19% in 2018 to 24% in 2040.
Electric vehicle utilization will also play a significant role in this rising demand. To reduce rising electricity price, we should investigate free renewable energy sources like Solar power, energy optimization methods, and so on